THE VIRTUAL 2021 NNPA MID-WINTER TRAINING CONFERENCE
The Black Press of America: Challenges, Responsibilities and Opportunities Amidst COVID-19 Pandemic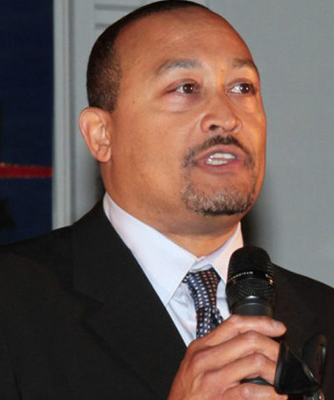 Pluria Marshall, Jr. is President and CEO of Marshall Broadcasting Group (MBG), one of the largest African American-owned television companies in the U.S.
A longtime media executive, Marshall formed MBG in 2014 and bought Fox affiliates in Louisiana, Texas and Iowa to help spark a renaissance of diversity and localism in American broadcasting while providing broader career options for African Americans in television. The landmark purchase made Marshall one of only four African Americans who own full-power, commercial TV stations in the U.S.
GREETINGS FROM THE CHAIRMAN OF THE NNPA FUND
PLURIA MARSHALL JR.
I am pleased to welcome you to the Virtual NNPA 2021 National Convention. As our nation is now undergoing another period of transition and change, it is important that the Black Press of America continues to be the "trusted" voice of equality, empowerment, and equity. Thus, we are convening virtually to reaffirm our mission and to ensure the future sustainability of the Black Press.
We thank all the NNPA partners and sponsors of the convention.  The NNPA Fund appreciates this special opportunity to engage.
We look forward to having you with us over the coming days.
Thank you for your support.
Pluria Marshall Jr.