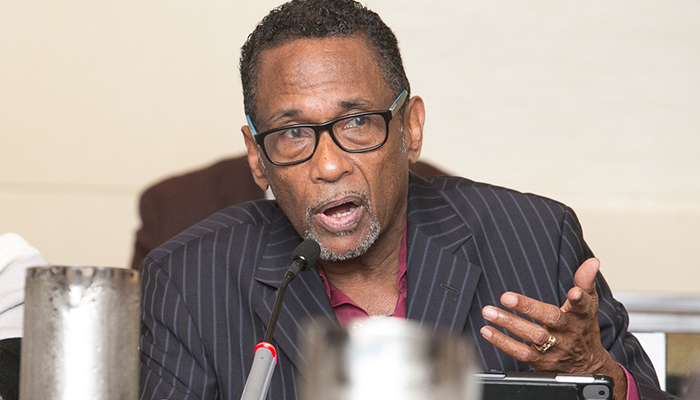 Terry's publication, Data News Weekly, maintains the title "The People's Paper," as the print and online publication continues to service the New Orleans community. As journalism and news publication explore the internet frontier, Data News Weekly stands by its founding mission principle of covering the stories that matter—no matter how big or small.
GREETINGS FROM NNPA EVENTS AND PLANNING COMMITTEE CHAIRMAN
TERRY B. JONES
Publisher, New Orleans Data News Weekly
On behalf of the NNPA Convention and Events Planning Committee, we welcome you to the Virtual NNPA 2020 Annual Convention. Our agenda is full of substantive and meaningful information to move our nation forward amidst a lingering pandemic.
We are very grateful for our corporate partners and sponsors for helping to make our annual  convention possible. We also pleased that each of you who have decided to take the time to join us over the next two days will be engaged with the Black Press of America.
The theme of the convention is The Black Press  –  Vital Voice of Black America: Trust, Hope & Resilience …. Overcoming COVID-19.  As millions of people are audaciously shouting out "Black Lives Matter," the Black Press will continue to be that consistent voice for justice and equality.
We will stay vigilant and we wish you all the best.
Sincerely,
Terry Jones
Chairman, NNPA Convention and Events Planning Committee
Our Event Sponsors