VIRTUAL NNPA 2021 NATIONAL CONFERENCE
Black Press Matters: Trusted Voice, Resilient Vitality, Transformative Vision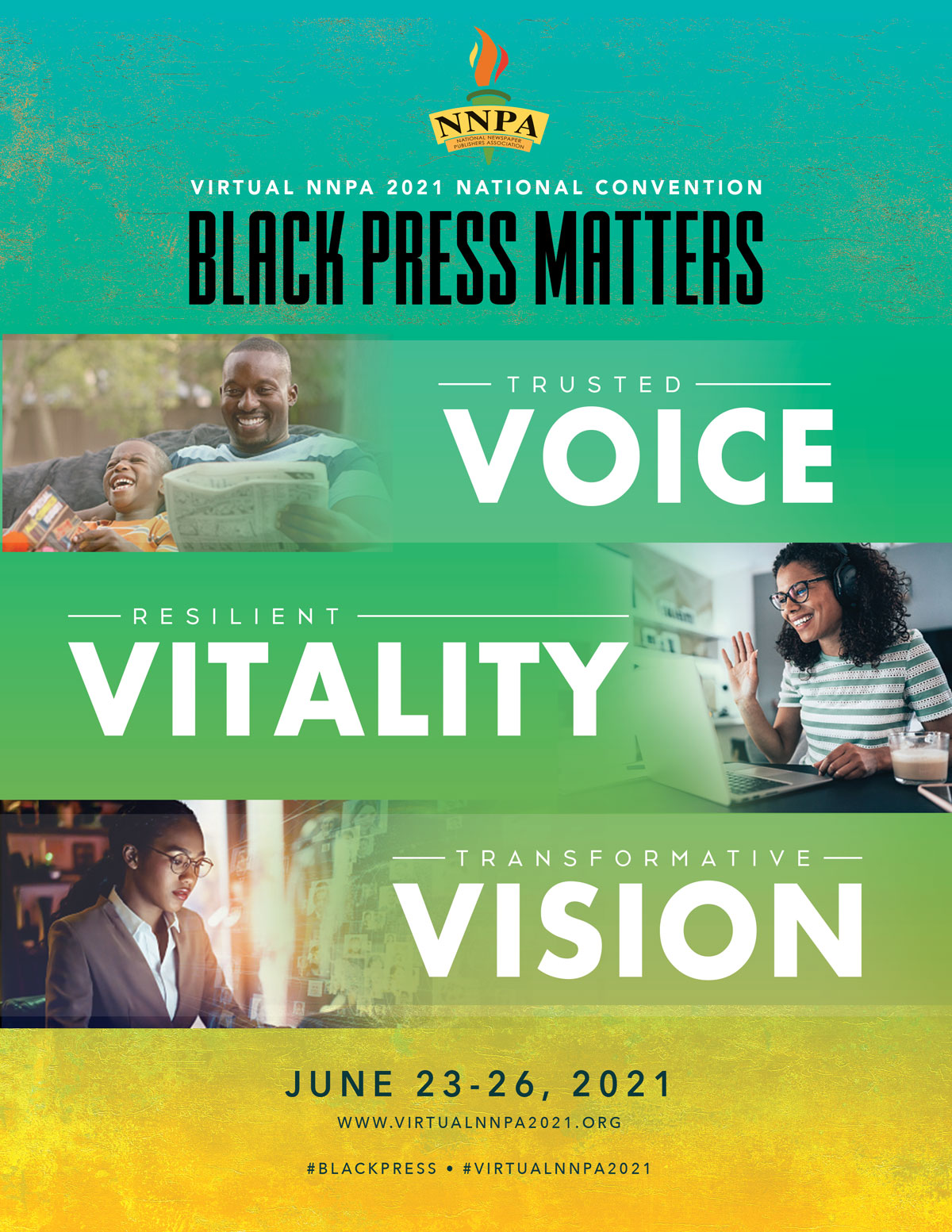 Black Press Matters:
Trusted Voice, Resilient Vitality, Transformative Vision
Businesses of all sizes have been challenged over the past year. However, no single business category has had to manage through as much as the small, Black-owned business.
The National Newspaper Publishers Association (NNPA) celebrates 81 years as the Trusted Voice of Black America and 194 years of the Black Press of America. Our Annual Conference iis our opportunity to celebrate our member media companies and their success.
Attendance is free. Register to be notified of events and sessions and Save the Date: June 23-26, 2021.