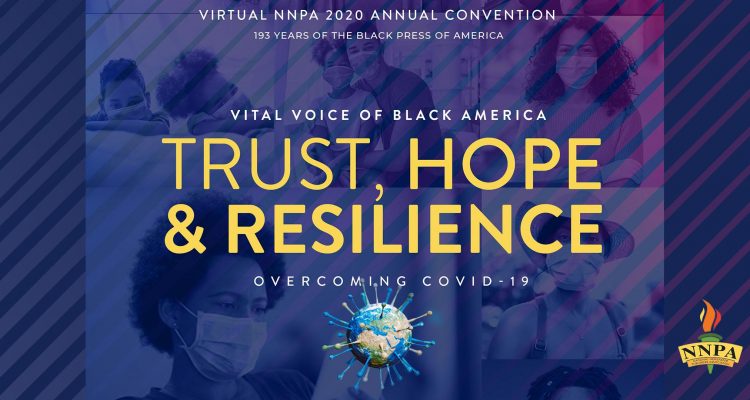 This year, the NNPA celebrates our 80th Anniversary. The Black Press as the vital voice of Black America.
Trust, Hope & Resilience
The National Newspaper Publishers Association (NNPA), The Black Press of America, announces the Virtual NNPA 2020 Convention, celebrating our 80th Anniversary.
During the past 80 years, Black America has seen some things change for the better and other things worsen. This reality can be witnessed firsthand in the devastating and disproportionate impact of COVID-19, the novel coronavirus, on our communities.
While Trust, hope & resilience have been essential to African American survival for centuries, current desparaties in healthcare, education, personal and family wealth, employment opportunities and employment levels are also a part of daily life for our readers and viewers.
For 80 years, NNPA's Member Publishers have remained committed to providing our readers with access to the important news, tools and information they need to celebrate life's triumphs and overcome adversities.
Join us as we celebrate their ongoing commitment. Register today to be the first to receive updates and special offers from our Sponsors and Partners.